Tips For Producing A Safe and Effective Photo and Video Production During The Global Pandemic
The outbreak of Covid-19 has fundamentally changed the way in which we live. These changes extend to production, making the already arduous task of creating commercial assets all the more daunting. I have done extensive testing to develop alternative methods for achieving high quality concepts while still maintaining the safety of my cast, crew, and clients. The above video takes you behind the scenes of one such production. And here are some guidelines which I have found to be helpful in my testing so far. No plan is fool proof, but these can serve as a starting point. I will continue to update this list as I discover the best ways to conduct business during the new normal.
All images accompanying this article have been created during social distancing through the methods I will discuss.
Shoot Outdoors Whenever Possible
Covid-19 is transmitted via microscopic water droplets that we emit that hang in the air for an amount of time. Shooting in well ventilated environments decreases the possibility of infection. Shooting outdoors, where the virus doesn't have an opportunity to linger in the air decreases risk significantly.
Keep in mind that even a "studio look" can be achieved outdoors with proper lighting techniques.
Limit The Number Of Subjects
There's a reason we've all been asked to stay-at-home as much as possible. The only way to completely prevent infection is by physical separation.
Of course some briefs require more than one face to be effective. In this case, productions can help limit spread via several measures. These measure include things like casting subjects who are already sheltering in place together like mother/daugher pair Kathy and Sloan in the picture to the left. You can also use compositing as a way to bring together subjects digitally when they may not be able to be together physically.
Consider If A Project Can Be Shot At Home
Adding to the last point, many artists, myself included, have much of the equipment needed for production in their own homes or personal studios. While this might not always be the right fit for every project, many projects will be able to be produced independently at home using either the artist themselves as a subject or drafting various family members to the cause.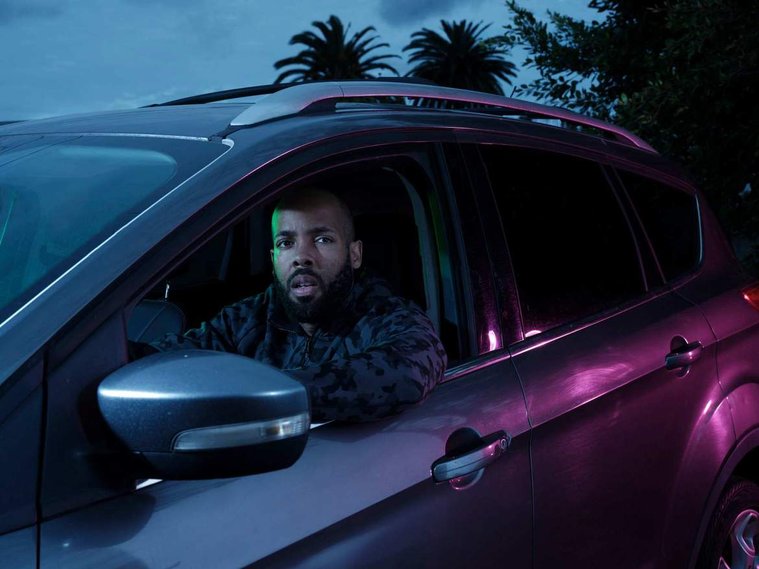 The Shorter The Better
Because the probability for transmission increases with the amount of time you spend in the presence of an infected person, shorter interactions with subjects are preferable to longer days on set.
Naturally, some shoots will require longer shooting periods. But these can be broken up into smaller segments to try and maximize each participants ability to self isolate and minimizing close contact.
Longer Production Schedules
For larger projects, there is simply no getting around it. In order to comply with new safety protocols such as temperature checks, social distancing on set, and less physical interactions, the pace with which we shoot will be slower than many of us may be used to. Being able to simply touch a subject to move them into place, or have a full studio buzzing with assistants and activity doesn't lend itself to social distancing. But with additional advanced planning and a higher emphasis on key images required for a campaign, we can still be productive while maintaining safety.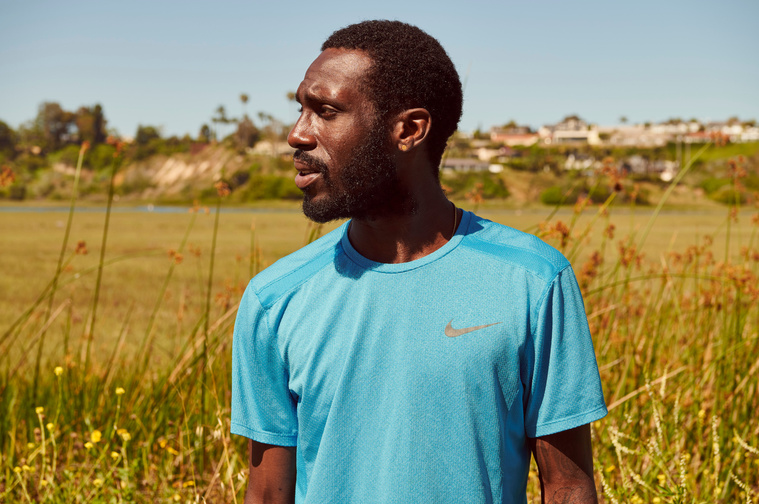 Wear Mask
This one should not require much explanation. It is our duties as members of a team and members of a society to protect one another. While our subjects might not always be able to wear masks in front of camera, there is no reason why those behind the camera cannot wear masks, gloves, and other personal protective equipment in order to ensure the safety of others on set.
Crew members can bring their own, PPE.As a leader on set, it is also a good idea to bring extra disposable PPE to set as well to ensure that everyone is able to comply and provide a safe work environment.
Embrace The Zoom
Shooting from a distance and/or shooting remotely might be a requirement in order to capture the composition that you would like for your layout. This is, no doubt, a major obstacle, but also one of the easiest to solve. Using either a longer lens (which provides more reach) or shooting remotely by means of tethering can allow you to get close to the subject without actually getting close to the subject.
Communication Is Key
With the onset of social distancing, we are all now acutely aware of the various methods of digital communication. Who else out there has found themselves suddenly a guru of Zoom calls? Zoom calls, FaceTime calls, live Capture One links, the technology available abounds. Because limiting the number of people physically on set will be key to combating the virus, this will surely lead to shoots where the client might not be able to be physically present during the process. But providing a constant feed of information and allowing for valuable real time feedback is still imperative. I've found Zoom calls to be very valuable both during pre production and production in order to keep everyone on the same page and ensure that, even if forced to work remotely, we are still providing the assets our clients require.
Start A Conversation
These are just a handful of techniques. If you'd like to have suggestions or want to have a more in depth discussion about how you can setup the safest possible protocols for your next production, reach out and say hello.
Email: chris@christophermalcolmphotography.com
Phone: (213) 952-7340